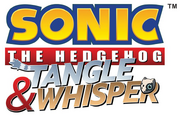 Sonic the Hedgehog: Tangle & Whisper is a spin-off of the IDW Sonic the Hedgehog comic series, revolving around the two debut IDW-exclusive characters Tangle the Lemur and Whisper the Wolf.
The series launched in the summer of 2019.
Staff
List of issues
Background Information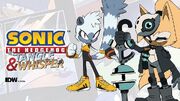 Tangle & Whisper is the first American Sonic comic miniseries since Archie Comics' Sonic Quest, and the second ever to focus on characters who did not originate from the video games since Archie's Princess Sally miniseries.
Despite the graphic novel encompasing the Tangle and whisper mini-series, it seems that the issue #0 is not included.
Cover Arts
Main Cover
Alt Covers
References